Color up your event!
---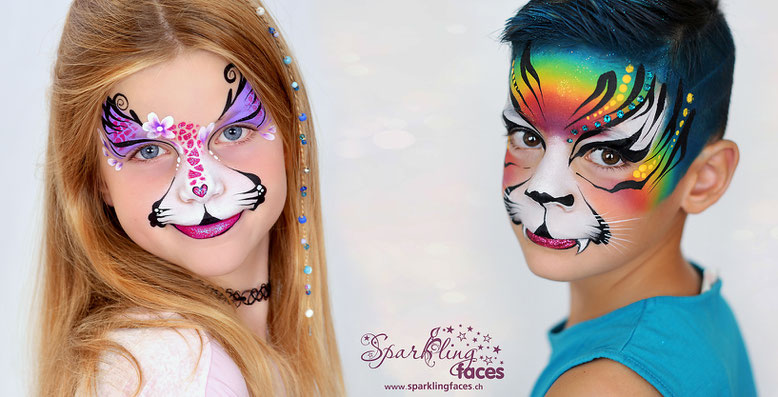 ---
---
Sparkling Faces offers a unique and rare blend of creativity, quality and speed over the entire range of the art of facepainting - from the designs for the full and half face up to cheek & body art. Color up your next event - everyone will love it!

Sparkling Faces has aroused your interest? Give it a try and become a pro yourself! Internationally experienced facepainting instructor Svetlana Keller is looking forward to your participation.

Are you ready to get started?  Sparkling Faces online shop offers an exclusive range of professional face paints and accessories for the highest demands of the Face and Body Art . We wish you to have a pleasant time shopping with us!

100% sparkle guaranteed !
---
"Liebe Svetlana
Ich möchte mich nochmals ganz herzlich bei Dir bedanken!
Wir konnten auch dieses Jahr eine sehr besinnliche und angenehme Atmosphäre geniessen und wir danken Dir für die tolle Unterstützung!
Das Feedback unserer Mitarbeiter angesichts Deiner Kunst,den Leuten etwas tolles ins Gesicht zu zaubern, war sehr gross und alle waren wirklich sehr begeistert.
Ich wünsche Dir ein frohes Weihnachtsfest und einen guten Rutsch ins neue Jahr!
Mit winterlichen Grüssen
Dina Falk"
Kaiser. Partner
Private Bank Liechtenstein

---
News! News! News!
---
We are happy to announce that our shop is now opened!
We are looking forward to meet you in Landstrasse 152, 9494 Schaan, Liechtenstein.